An invitation to experience Miles Charters difference.
An invitation to experience Miles Charters difference.
Your Premium Abu Dhabi Limo Service
Finding the perfect limo service in Abu Dhabi can be challenging. But with Miles Charters, luxury meets convenience. Experience a ride like no other, and get to your destination with style.
Most distinguished Abu Dhabi limo service provider
From humble beginnings as a single car operator, Miles Charters has flourished into the most reliable ground transportation company in North America. This success story was not penned by mere luck or happenstance, but by Miles' unwavering commitment…. read more
Miles Charters can arrange for a specialized personal concierge agent who can assist you with your luggage and guide you through the airport.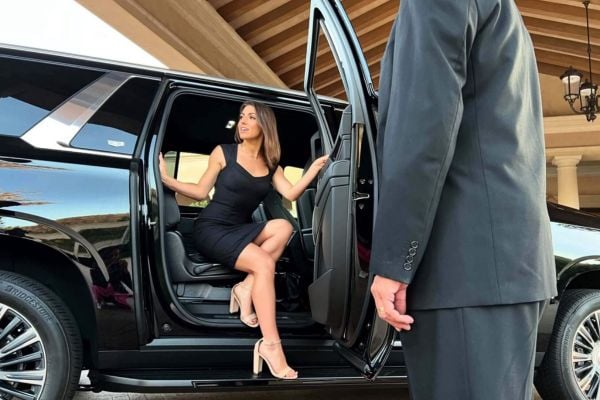 Experience Luxury on Wheels
At Miles Charters, our limo bar offers an unmatched Abu Dhabi experience. Sip on your favorite drink while you enjoy a smooth ride around the city.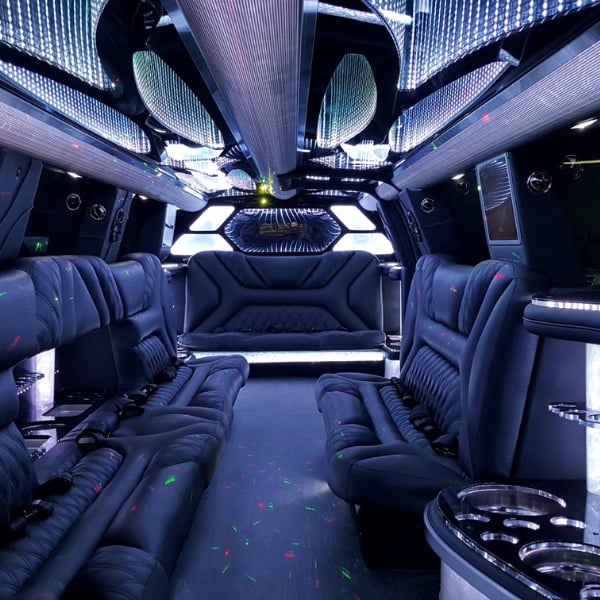 From DXB to Abu Dhabi: Seamless Transfers
Flying into DXB? Our limo from DXB to Abu Dhabi ensures you get to the heart of the city hassle-free. No more worrying about transport — we've got you covered.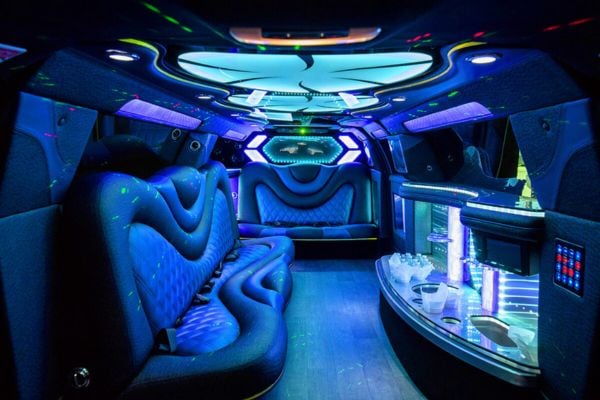 Reliable and Professional Abu Dhabi Limo Service
Are you seeking a luxurious and reliable Abu Dhabi limo service? Look no further than Miles Charters!
We are a premier transportation company dedicated to providing the utmost in luxury, comfort, and professionalism.
Whether you require airport transfers, city tours, or corporate travel, our fleet of top-of-the-line limousines and highly trained chauffeurs ensure an exceptional experience from beginning to end.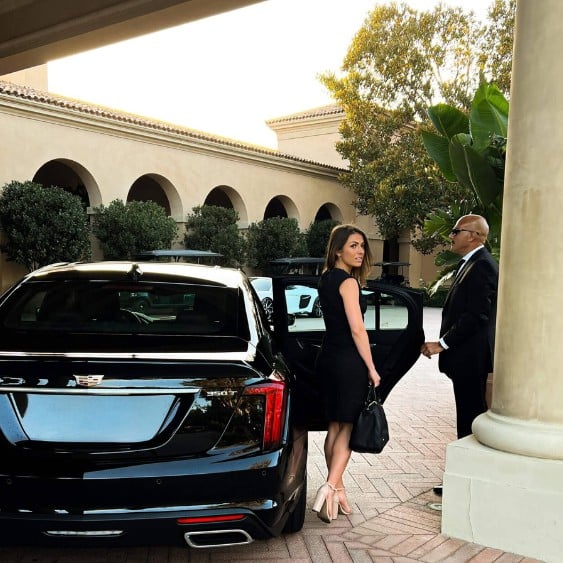 Airport Transfers from Dubai to Abu Dhabi
Arriving at Dubai Airport and needing a seamless transfer to Abu Dhabi? Miles Charters offer the perfect solution with our premium limo service from Dubai Airport to Abu Dhabi.
Our professional chauffeurs will be eagerly awaiting your arrival, ready to escort you to your destination in absolute style and comfort.
Say goodbye to the hassles of public transportation and embrace the convenience and sophistication of our airport transfer service.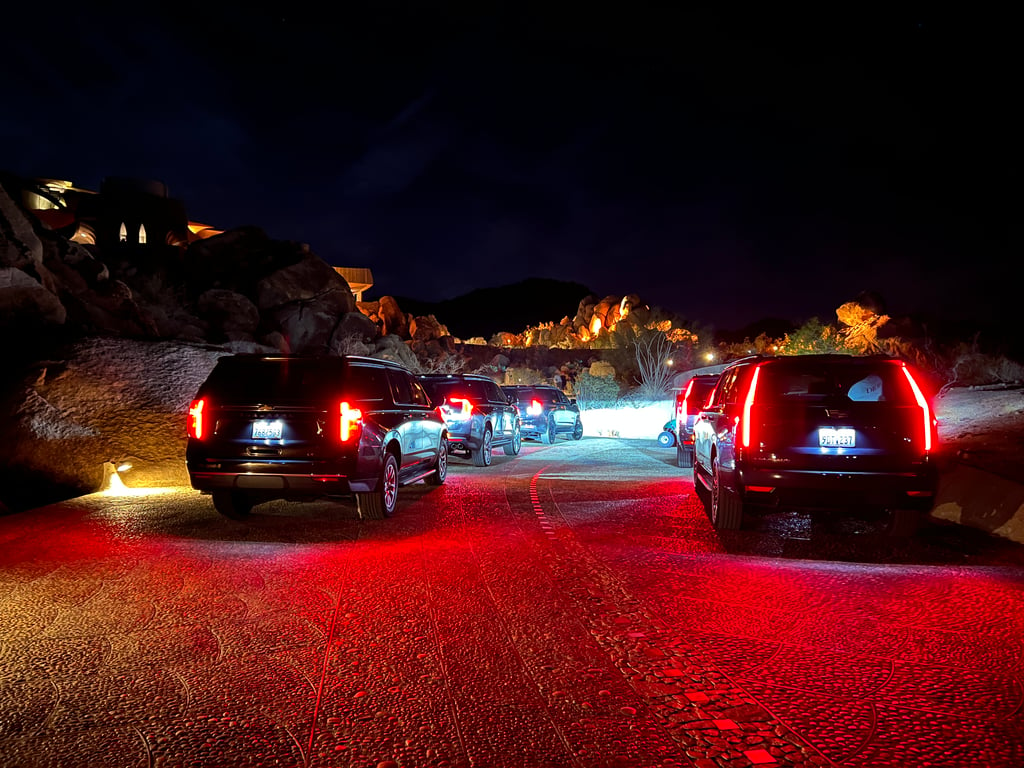 Unmatched Professionalism and Reliability
When you choose Miles Charters, you can rest assured that you are in capable hands. Our team of experienced chauffeurs is committed to delivering an exceptional service that is punctual, reliable, and professional.
We prioritize your safety and peace of mind, meticulously maintaining our fleet of luxury vehicles to ensure optimal performance.
With Miles Charters, you can relax and enjoy your journey, knowing that every detail has been taken care of. Request pricing today and make your reservation with Miles.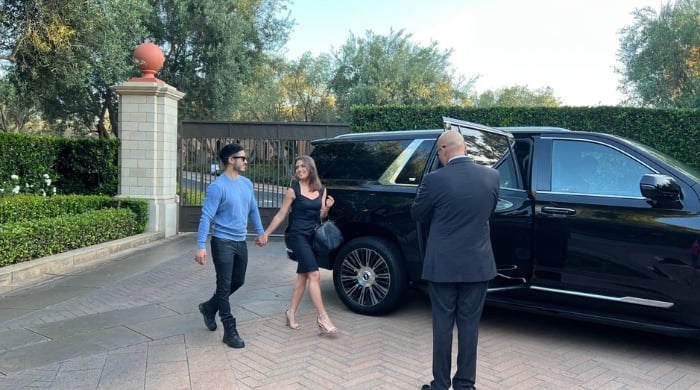 Discover Abu Dhabi with Miles Charters
As the capital of the United Arab Emirates, Abu Dhabi is a city brimming with captivating attractions and cultural wonders.
After experiencing the luxury of our limo service, take the opportunity to explore the local treasures that Abu Dhabi has to offer. Immerse yourself in the opulence of the Sheikh Zayed Grand Mosque, marvel at the architectural marvels of the Louvre Abu Dhabi, or indulge in retail therapy at the Abu Dhabi Mall.
With Miles Charters, your Abu Dhabi adventure begins right at your doorstep.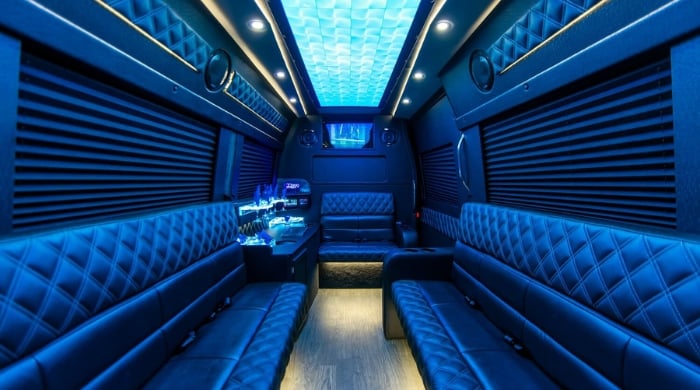 Limo Service from Dubai Airport to Abu Dhabi
Business executives trust our limo service from Dubai Airport to Abu Dhabi. Designed with the corporate traveler in mind, our service promises punctuality and class.
Things to Do in Abu Dhabi
Indulge in the luxury shopping experience at Marina Mall or Yas Mall. Discover the UAE's rich history at the Louvre Abu Dhabi. Seek tranquility at the awe-inspiring Sheikh Zayed Grand Mosque. Get an adrenaline rush at Yas Marina Circuit, home of the Abu Dhabi Grand Prix.
Or, explore the natural beauty of the Mangrove National Park. Whatever you choose, our Abu Dhabi limo service is here to take you on a memorable journey through this mesmerizing city.
I just went through the booking process and Miles was very professional. He helped me with pricing and really listened to what I was needing for this rental. Nothing was hidden and all my questions were answered. THANK YOU Miles for making the start of this limo service epic! I can't wait for the day to happen. So excited!
Kris Zabish
I really love the experience, everything was so smooth, the best company ever. Miles is the best, he makes the impossible possible.
Gina Martinez
They have never failed us, and they always provide top-notch services. We have used Miles Charters service company for our personal needs and also for business needs.
Dolimer Colina (Doly)
Me encanto el servicio! Súper puntuales!! Superaron mis expectativas
Paulina Gutiérrez
My experience was remarkable!
Lauren Henderson
Customer Service is Amazing!!!!! Ask for Miles. We visite from France and de Got à amazing tour with Mile Charters.
Christel Francheteau
Tom the driver was very pleasant as well. I recommend you deal with Miles Charters for all your limo services in the future. Very accommodating with all circumstances. Two thumbs up for both Miles and Tom. Please keep up the good work and great customer service always. Thanks again.
Roger
Great experience with Miles Charters!! Ray took great care of us and was so helpful. 🙂
Michelle Brown
Car Services for Every Need
Whether it's a car service from Dubai to Abu Dhabi or local car services in Abu Dhabi, Miles Charters caters to all. Traveling in large groups or seeking an exclusive VIP experience? We offer premium solutions tailored to your needs.
Special days deserve special rides. Be it an anniversary or a corporate event, our limo hire in Abu Dhabi ensures you arrive in style.