An invitation to experience Miles Charters difference.
Our promise: Delivering exceptional Cancun yacht charter
An invitation to experience Miles Charters difference.
Our promise: Delivering exceptional Cancun yacht charter
Premier Cancun Yacht Charter
"When you charter with Miles in Cancun, forget the stress of last-minute cancellations. By choosing us, you're guaranteed exceptional value for your charter. Our promise to you? Discover a yacht at a lower price, and we will not only match it but also provide an additional 5% OFF your charter."
Why Choose Miles Charters?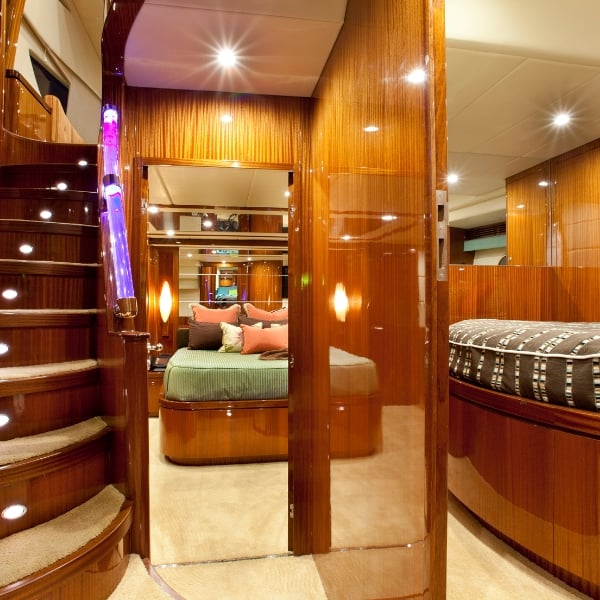 Explore Cancun's Coastlines with Miles Charters
At Miles Charters, we understand that your vacation is a time for relaxation, excitement, and making memories that will last a lifetime. That's why we offer a wide selection of well-maintained boats to suit your preferences and group size. Whether you're planning a romantic getaway, a fun-filled family outing, or a lively party with friends, we have the perfect boat rental in Cancun for you.
Unmatched Variety of Boat Rental Options
If you're looking to elevate your party experience in Cancun, our party boat rental service is just what you need. Cruise along the vibrant coastline, enjoying music, dancing, and endless fun with your friends or fellow travelers. Celebrate special occasions or simply revel in the joy of being on the water with our spacious and fully equipped party boats.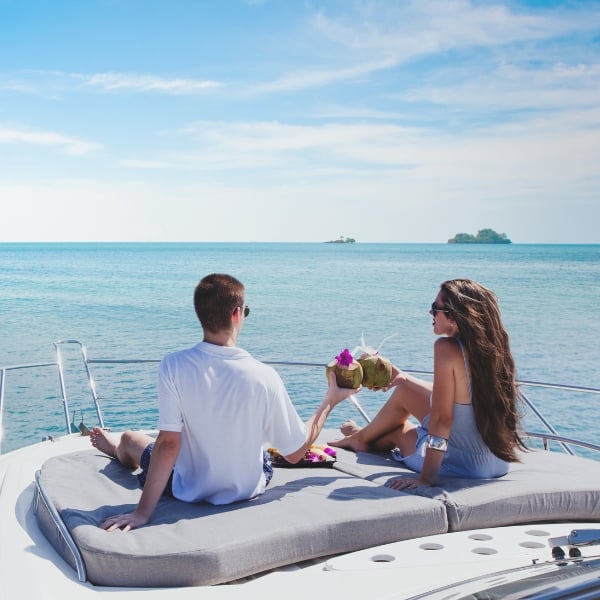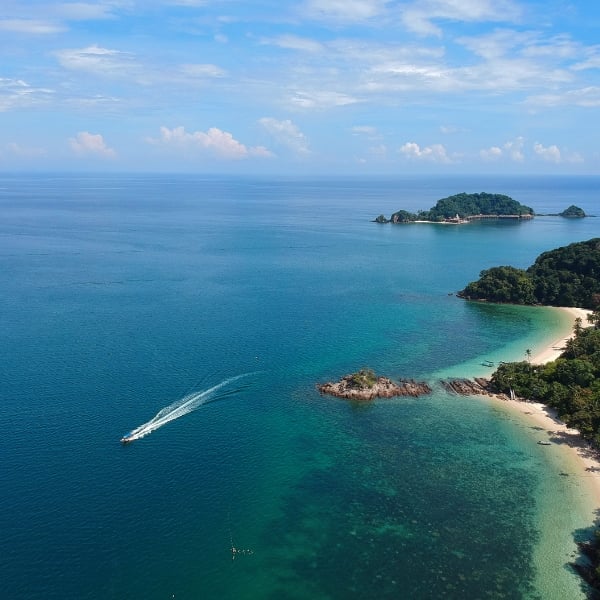 Cancun Boat Rentals - Flexibility and Freedom
With our Cancun boat rentals, you have the freedom to explore the mesmerizing turquoise waters at your own pace. Whether you want to visit secluded beaches, snorkel in vibrant coral reefs, or simply relax in the sun, our rental boats offer the flexibility to create your own itinerary. Escape the crowded tourist spots and discover hidden gems only accessible by boat.
Cancun Hourly Boat Rental
Short on time? No problem. Our Cancun hourly boat rental service allows you to enjoy a thrilling adventure on your own schedule. Whether you have a few hours to spare or a full day, we provide hourly options that cater to your needs. Spend quality time with your loved ones or indulge in water activities like jet skiing, paddleboarding, or fishing.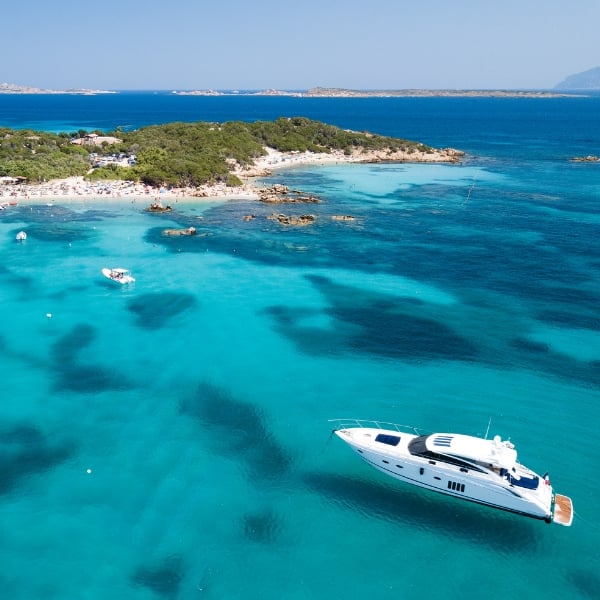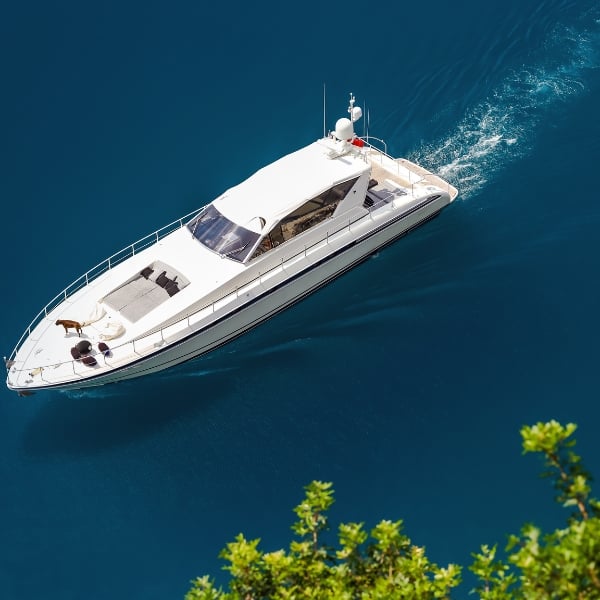 100 Person Boat Rental Cancun
Planning a large gathering or corporate event in Cancun? Our 100 person boat rental service is perfect for creating unforgettable experiences. Host a private party, a wedding reception, or a team-building excursion aboard our spacious vessels. Enjoy ample space, stunning views, and exceptional service as you make cherished memories with your guests.
Cancun Ritz Carlton Boat Rental
For those seeking a touch of luxury, our Cancun Ritz Carlton boat rental service delivers an extraordinary experience. Sail in style aboard our premium yachts, complete with lavish amenities and personalized service. Indulge in the finest comforts as you explore Cancun's breathtaking coastline with a sense of opulence.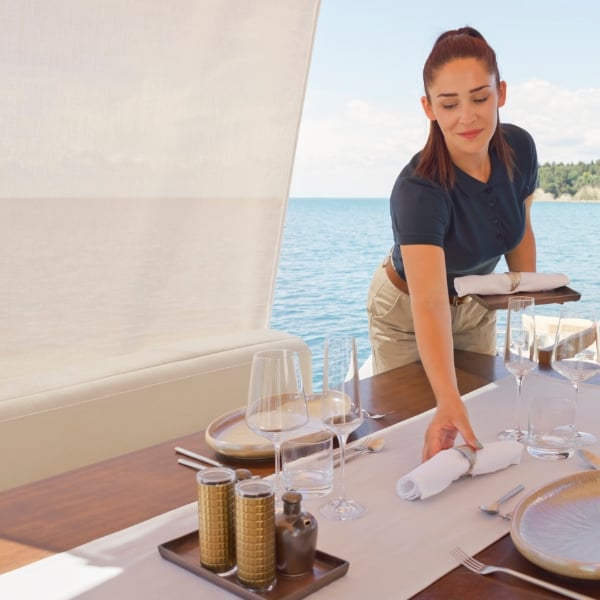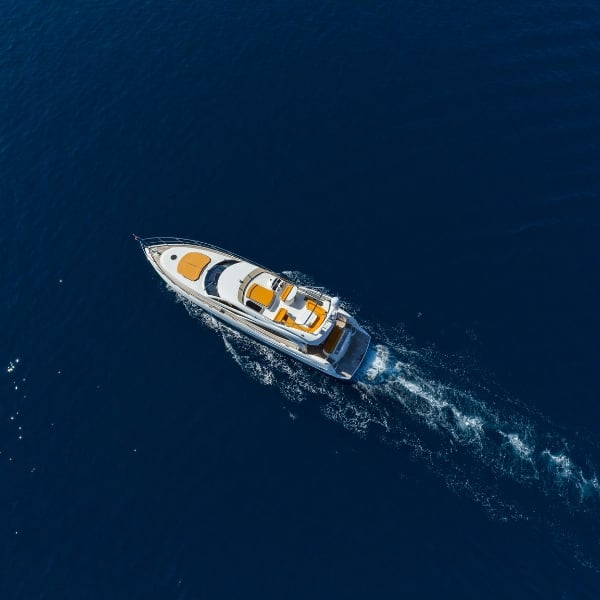 Blueray Boat Rental Cancun
Thrill-seekers and water sports enthusiasts will be captivated by our Blueray boat rental service. Experience the exhilaration of speed as you zip across the waves, feeling the wind in your hair. Our high-performance boats are designed for adventure, providing the perfect platform for activities like tubing, wakeboarding, and water skiing.
Traveling with a group? Our Cancun group boat rental service ensures that everyone can enjoy the journey together. Create lasting memories with family, friends, or colleagues as you explore Cancun's coastal wonders. Our spacious boats offer ample seating, entertainment options, and a friendly crew dedicated to making your experience unforgettable.
Immerse Yourself in Cancun's Attractions
Cancun is renowned for its vibrant culture, breathtaking natural beauty, and exciting attractions. Enhance your boat rental experience by exploring these local gems:
By incorporating these exciting attractions into your boat rental adventure, you'll create a truly memorable experience in Cancun.