Experience Vegas with Miles Charters
Experience Vegas with Miles Charters
Discover the Pinnacle of Limo Service Las Vegas Has to Offer
Las Vegas, the city that never sleeps, deserves a transportation service that's equally lively and top-notch. Miles Charters brings you precisely that. Renowned as the best limo service Las Vegas has seen, we ensure an unparalleled blend of luxury, style, and efficiency for all your journeys.
Most distinguished Las Vegas limo service provider
From humble beginnings as a single car operator, Miles Charters has flourished into the most reliable ground transportation company in North America. This success story was not penned by mere luck or happenstance, but by Miles' unwavering commitment…. read more
Miles Charters can arrange for a specialized personal concierge agent who can assist you with your luggage and guide you through the airport.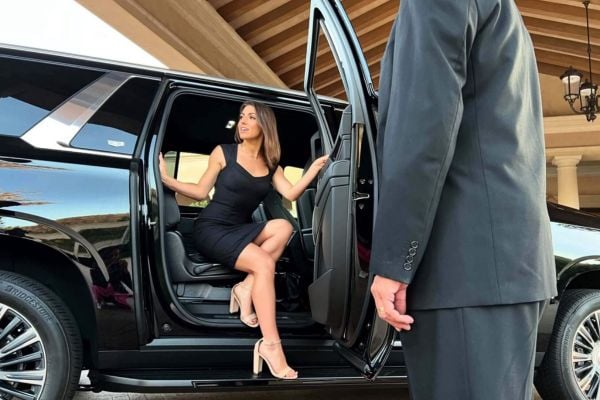 Unravel the Las Vegas Limo Experience
Las Vegas is not just a city; it's an experience. And what better way to navigate its vibrant streets than with our premium Las Vegas limo fleet? Crafted for those who seek elegance and luxury, our limos stand as an epitome of class and comfort in the city of lights.
The Comfort Factor: Our Las Vegas limo service ensures you travel in plush interiors, cushioned to provide unparalleled comfort.
Style and Elegance: With a fleet of state-of-the-art limousines, we guarantee a ride that turns heads wherever you go.
Trained Chauffeurs: Our chauffeurs are not just drivers. They are professionals trained to offer you the best experience, ensuring timely arrivals and departures, all while prioritizing your safety.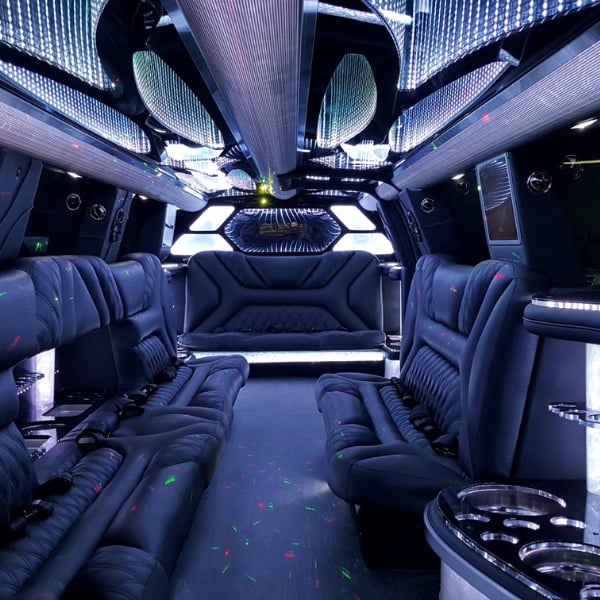 Elevate Your Parties with Party Bus Las Vegas
Turn up the volume and ignite your night events with our superior party bus Las Vegas rentals. Whether it's a bachelor's party, a city tour, or an extravagant night out, our party buses are equipped with the best amenities to ensure your occasions are unforgettable.
Sound and Light: Our party bus Las Vegas vehicles come equipped with top-notch sound systems and dazzling light setups to keep the party rolling.
Space and Ambiance: Ample space for dancing, comfortable seating, and a bar setup. We ensure the party starts the moment you step in.
Diverse Fleet: From the intimate 10-passenger buses to the grand 50 passenger party bus Las Vegas, our range meets every party size and style.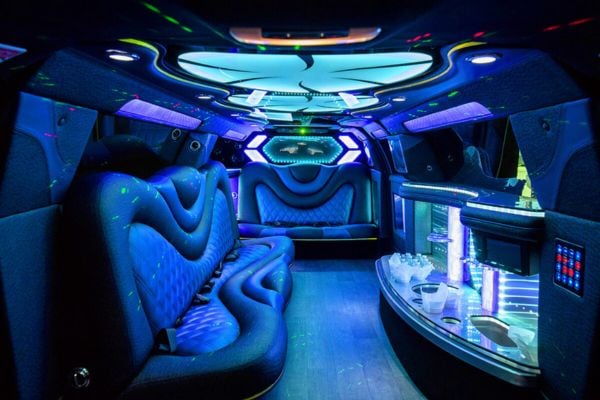 Versatile Car Service Las Vegas Residents Trust
Our car service Las Vegas offerings are not limited to just limos. From executive cars to stretch limousines, our fleet is diverse, catering to every need. Business meetings, city tours, or simple airport transfers – we've got a vehicle for every event.
Range of Vehicles: From luxury sedans for corporate events to SUVs perfect for family outings, our car service Las Vegas offerings cater to varied needs.
Prompt and Professional: Our reputation as the trusted car service in Vegas stems from our commitment to punctuality and professionalism.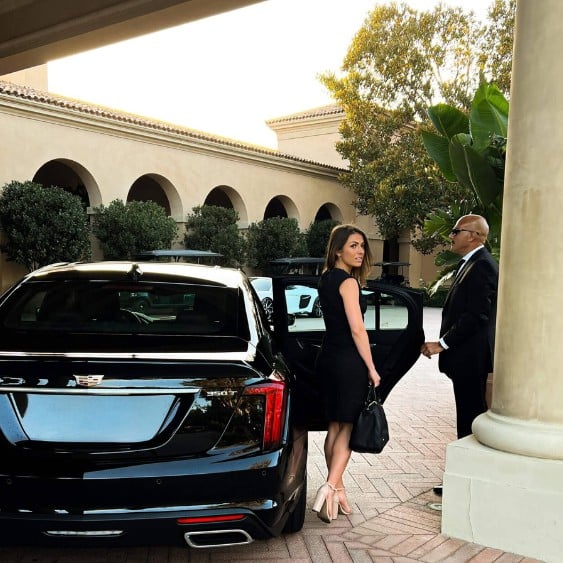 Limo Rentals: The Ultimate Statement of Luxury
Celebrating a special event or just want to experience the city in style? Our limo rental Las Vegas options range from classic models to the latest luxury fleets, ensuring that your every desire is met.
Choices, Choices, Choices: Whether you desire the stretch luxury of the hummer limo Las Vegas or the classic allure of a town car, our limo rental Las Vegas catalog caters to all tastes.
Hourly or Day Long: Need it for a quick city tour or an all-day event? We offer all day limo service Las Vegas and by-the-hour bookings.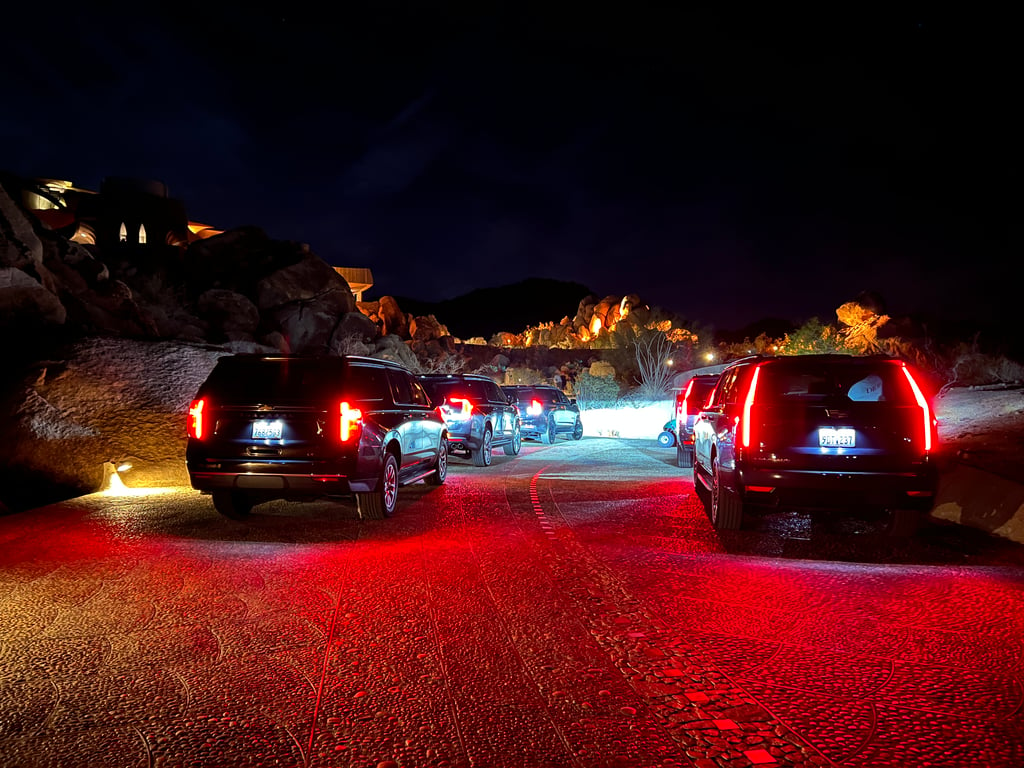 Bid farewell to the hassles of airport transportation with our Las Vegas limo airport specials. Additionally, our Las Vegas luxury airport pickup promises an opulent ride from the moment you step out of the terminal. With options like the black car service Las Vegas airport and Las Vegas limo airport round trip, we guarantee punctuality and class.
Meet and Greet: Our chauffeurs ensure a warm reception at the airport with limousine service from Las Vegas airport to the Strip.
Varied Options: Choose from our Las Vegas limo airport specials or opt for the exclusivity of a Rolls Royce chauffeur Las Vegas service.
Hassle-free Transfers: With options like limo ride from Las Vegas airport and the black car service Las Vegas airport, say goodbye to the stresses of airport transportation.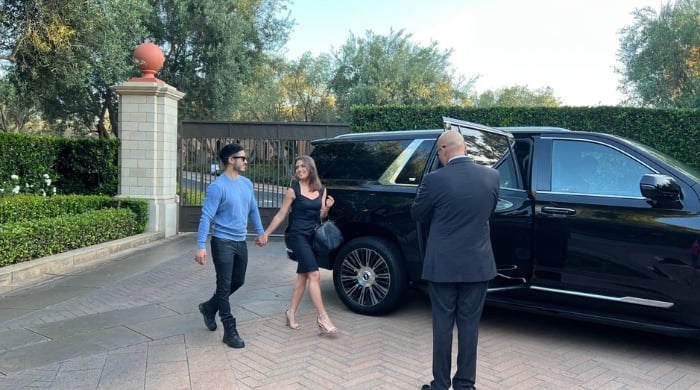 Packages, Offers, and More
Apart from individual services, we pride ourselves on bespoke Vegas limo packages, tailored to your needs. Our VIP limo Las Vegas experiences are curated for those who seek that extra touch of luxury. And for those conscious of budget, our cheap limo service Las Vegas offerings ensure luxury doesn't have to come at a premium.
Customizable Packages: Whether it's a wedding or a corporate event, our Vegas limo packages can be tailored to your exact requirements.
Special Offers: From VIP limo Las Vegas discounts to early bird specials, we constantly curate offers for our clients.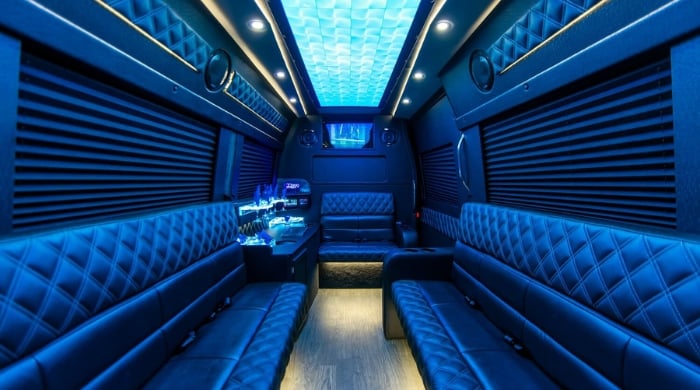 We believe in catering to every unique demand. Be it the fun-filled pink limo Las Vegas rides, the majestic Rolls Royce chauffeur Las Vegas experience, or the extravagant 40 passenger party bus Las Vegas journeys; Miles Charters is your ultimate choice.
Pink and Posh: Our pink limo Las Vegas isn't just a vehicle; it's a statement, perfect for bachelorette parties or a girls' night out.
Executive and Elite: Services like the Rolls Royce chauffeur Las Vegas and executive limo Las Vegas are for those who seek unmatched luxury.
Miles Charters offers more than transportation; it provides an experience that remains etched in memory long after the journey ends. Dive into the world of luxury and let us redefine your Las Vegas sojourn. Request Pricing Today and set the wheels of luxury in motion.
I just went through the booking process and Miles was very professional. He helped me with pricing and really listened to what I was needing for this rental. Nothing was hidden and all my questions were answered. THANK YOU Miles for making the start of this limo service epic! I can't wait for the day to happen. So excited!
Kris Zabish
I really love the experience, everything was so smooth, the best company ever. Miles is the best, he makes the impossible possible.
Gina Martinez
They have never failed us, and they always provide top-notch services. We have used Miles Charters service company for our personal needs and also for business needs.
Dolimer Colina (Doly)
Me encanto el servicio! Súper puntuales!! Superaron mis expectativas
Paulina Gutiérrez
My experience was remarkable!
Lauren Henderson
Customer Service is Amazing!!!!! Ask for Miles. We visite from France and de Got à amazing tour with Mile Charters.
Christel Francheteau
Tom the driver was very pleasant as well. I recommend you deal with Miles Charters for all your limo services in the future. Very accommodating with all circumstances. Two thumbs up for both Miles and Tom. Please keep up the good work and great customer service always. Thanks again.
Roger
Great experience with Miles Charters!! Ray took great care of us and was so helpful. 🙂
Michelle Brown
A Local's Guide to Luxury Transportation in Las Vegas with Miles Charters
Las Vegas, renowned for its vibrant nightlife, luxurious casinos, and electrifying entertainment, offers endless experiences to its visitors. To explore the city in style, Miles Charters provides an unparalleled transportation experience, matching the city's grandeur. Here's a local's guide to savoring Las Vegas and Henderson with Miles Charters and some iconic spots to visit:
1. The Iconic Las Vegas Strip
The heart of the city, the Las Vegas Strip, is home to the most famous hotels, casinos, and theaters. With Miles Charters' Las Vegas limo service, you can journey down the Strip, making grand entrances at places like Bellagio, The Mirage, and Caesar's Palace.
2. Fremont Street Experience
Located in historic downtown Las Vegas, the Fremont Street Experience offers a different vibe. With Miles Charters' party bus Las Vegas, you and your friends can start the party en route, ensuring you arrive ready to soak in the vintage Vegas atmosphere.
For a serene escape, the Bellagio Conservatory & Botanical Gardens offers a mesmerizing display of flowers and plants. Choose Miles Charters' executive car service in Las Vegas for a quiet, comfortable drive to this tranquil spot.
Experience the beach in the middle of the desert. Mandalay Bay Beach offers a wave pool, lazy river, and real sand. For a beach-themed party, hire the pink limo Las Vegas from Miles Charters and make a splashy entrance.
The Neon Museum, also known as the Neon Boneyard, houses the retired signs of Las Vegas, telling the vibrant history of the city. Opt for Miles Charters' Las Vegas limo rental by the hour to explore this glowing past at your own pace.
6. High Roller Observation Wheel
Get a bird's eye view of the city from the High Roller, the world's tallest observation wheel. To add a touch of elegance to this elevated experience, book the Rolls Royce chauffeur Las Vegas service from Miles Charters.
Frequently Asked Questions