Thousand Oaks Limo Service
An invitation to experience Miles Charters difference.
An invitation to experience Miles Charters difference.
Limousine Service in Thousand Oaks, CA
Welcome to Miles Charters, your top choice for luxurious and reliable Thousand Oaks limo service. We pride ourselves on offering the premier and most comprehensive limo service in Thousand Oaks, CA, and the surrounding areas. 
Most distinguished Thousand Oaks limo service provider
From humble beginnings as a single car operator, Miles Charters has flourished into the most reliable ground transportation company in North America. This success story was not penned by mere luck or happenstance, but by Miles' unwavering commitment…. read more
Miles Charters can arrange for a specialized personal concierge agent who can assist you with your luggage and guide you through the airport.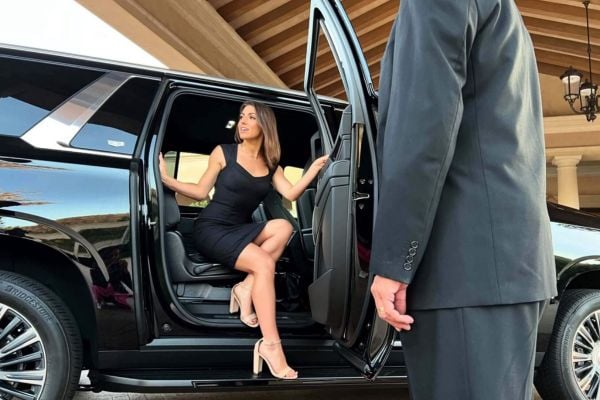 Explore the Best Limo Service from Thousand Oaks to LAX
At Miles Charters, we understand that your journey matters, and that's why we prioritize comfort and style above all else.
Our limo service from Thousand Oaks to LAX offers spacious interiors, plush seating, and amenities that cater to your needs.
You can relax, catch up on work, or simply enjoy the ride while our skilled chauffeurs take care of everything.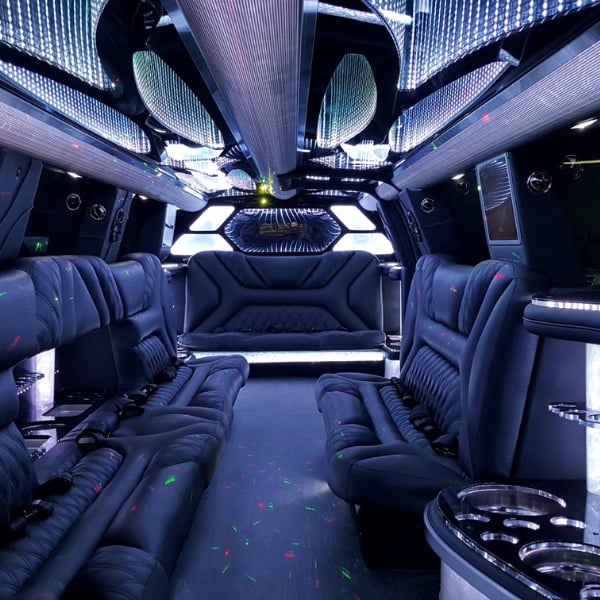 Elevate Your Event with Stretch Limo Service in Thousand Oaks
Whether you're hosting a birthday, wedding, prom, or a special night out, our stretch limo service in Thousand Oaks can turn your event into a memorable occasion.
Our stretch limo rentals boast a combination of comfort, style, and luxury, ensuring you and your guests can enjoy the ride while making unforgettable memories.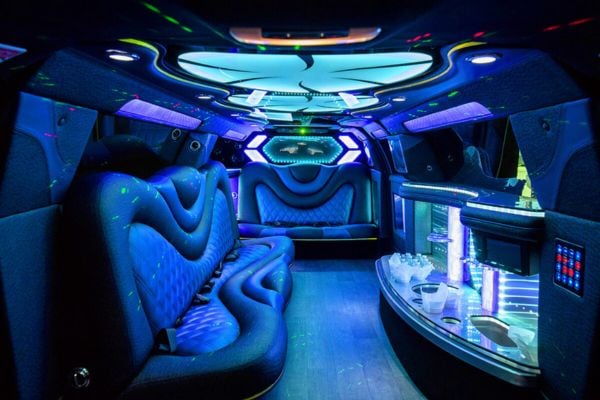 Executive Limo Service for Thousand Oaks Businesses
Miles Charters offers an executive limo service for business professionals in Thousand Oaks.
With us, you can expect punctuality, discretion, and a smooth ride every time.
Our chauffeur service is designed to cater to your busy schedule and provide a peaceful environment where you can relax or conduct business on the move.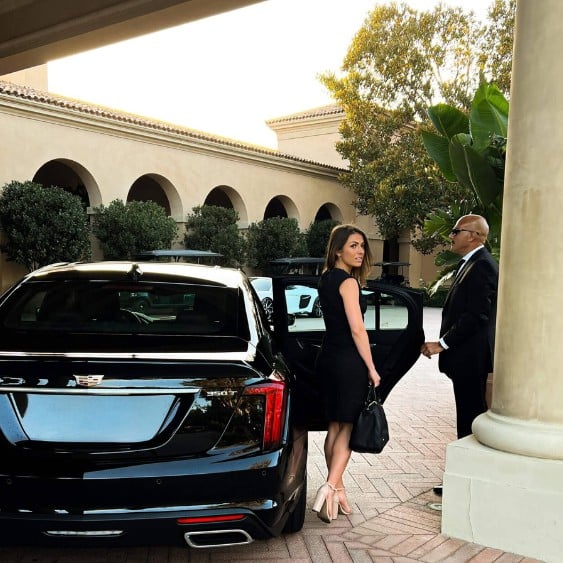 Enjoy the Premier Limo Service Rates in Thousand Oaks
We believe in providing our clients with exceptional services at competitive limo service rates. Our pricing is transparent, with no hidden charges, ensuring our Thousand Oaks limo service is accessible and affordable to all.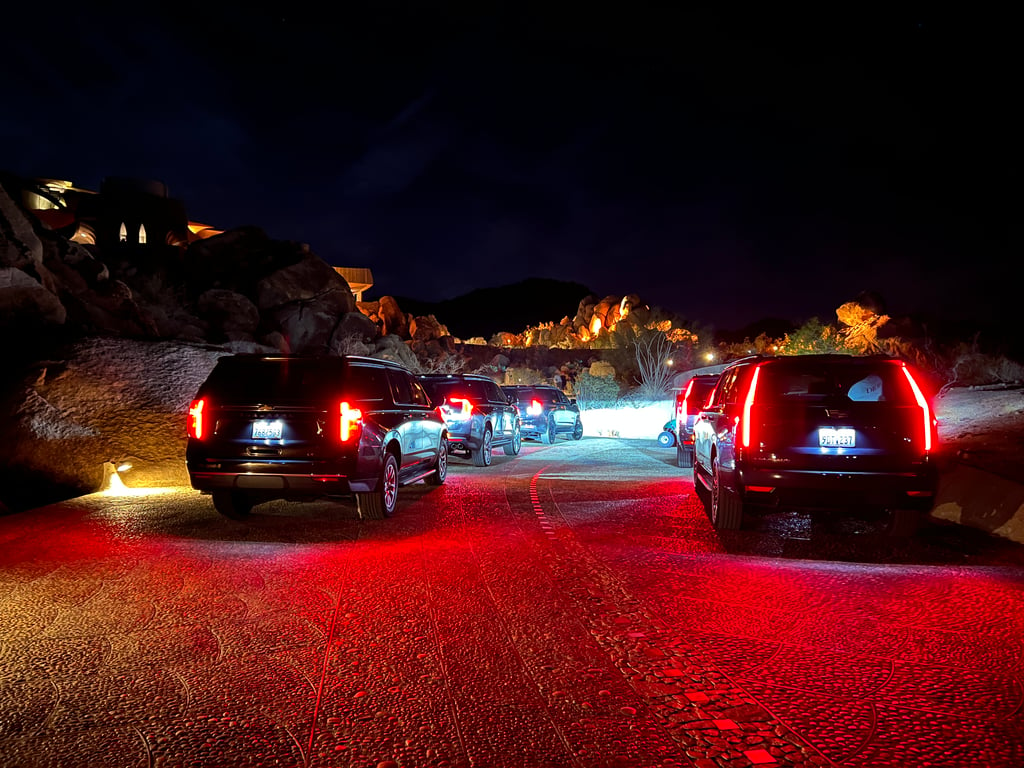 Wedding Limousine and Prom Chauffeur Services
Let us be part of your special day with our wedding limousine services.
We offer a fleet of beautiful, well-maintained vehicles perfect for adding a touch of elegance to your celebration.
And for the teens, our prom chauffeur service ensures a fun and safe round trip for this important milestone.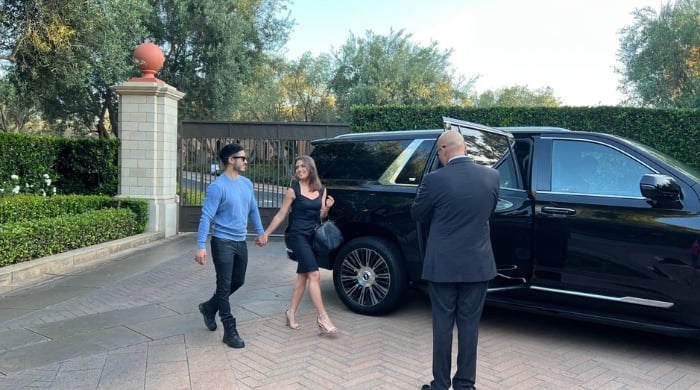 Before or after your flight, why not make the most of your time in Thousand Oaks and LAX by visiting some of the local attractions? Here are a few places worth checking out:
Thousand Oaks Civic Arts Plaza: Enjoy a live performance at this cultural hub offering theater, concerts, and more.
Gardens of the World: Experience tranquility and beauty in these stunning botanical gardens.
The Oaks Mall: Indulge in some retail therapy at this premier shopping destination.
Malibu Creek State Park: If you have some extra time, this nearby park offers picturesque hiking trails and scenic views.
J. Paul Getty Museum: Discover an impressive art collection and stunning architecture at this world-renowned museum.
I just went through the booking process and Miles was very professional. He helped me with pricing and really listened to what I was needing for this rental. Nothing was hidden and all my questions were answered. THANK YOU Miles for making the start of this limo service epic! I can't wait for the day to happen. So excited!
Kris Zabish
I really love the experience, everything was so smooth, the best company ever. Miles is the best, he makes the impossible possible.
Gina Martinez
They have never failed us, and they always provide top-notch services. We have used Miles Charters service company for our personal needs and also for business needs.
Dolimer Colina (Doly)
Me encanto el servicio! Súper puntuales!! Superaron mis expectativas
Paulina Gutiérrez
My experience was remarkable!
Lauren Henderson
Customer Service is Amazing!!!!! Ask for Miles. We visite from France and de Got à amazing tour with Mile Charters.
Christel Francheteau
Tom the driver was very pleasant as well. I recommend you deal with Miles Charters for all your limo services in the future. Very accommodating with all circumstances. Two thumbs up for both Miles and Tom. Please keep up the good work and great customer service always. Thanks again.
Roger
Great experience with Miles Charters!! Ray took great care of us and was so helpful. 🙂
Michelle Brown