Miami Yacht Charter Experiences with Miles Charters
Welcome to Miles Charters
Welcome to Miles Charters, your trusted choice for Miami yacht charters. We offer an unrivaled blend of luxury, adventure, and unforgettable experiences, making us the preferred choice for a private yacht charter in Miami, Florida. Our passion for sailing and commitment to delivering exceptional services places us at the forefront of Miami yacht charters.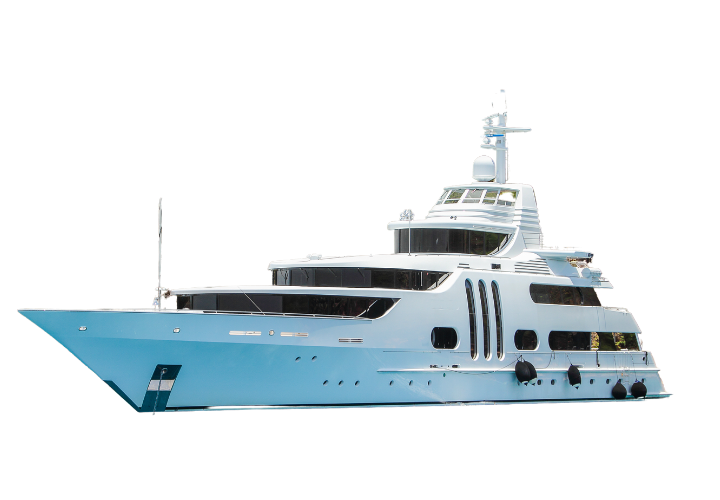 EXPERIENCE YACHT CHARTER WITH NO BROKERAGE FEES
Why Choose Miles Charters?
I founded Miles Charters with a deep appreciation for yachts and a burning desire to address the frustrating shortcomings of the rental experience. Countless instances of last-minute cancellations, unexpected expenses at the dock, and hidden fees had consistently marred my enjoyment of renting yachts. It was these very challenges that propelled me to establish Miles Charters, determined to provide a truly pleasurable and transparent yacht rental service.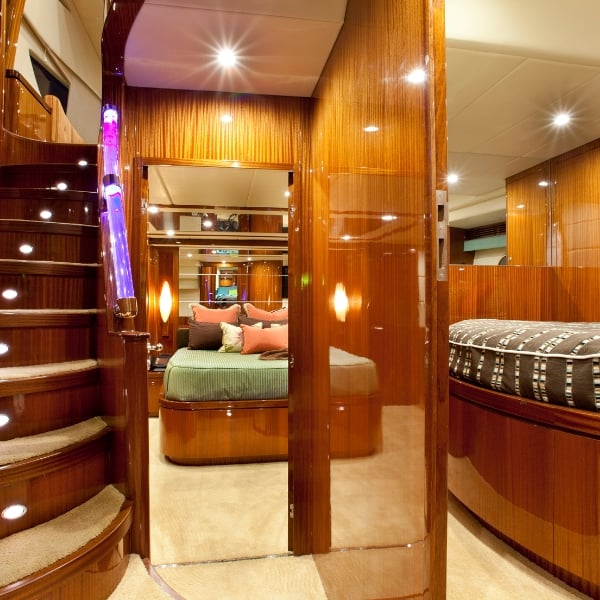 Miami Yacht Charter – A Luxury Experience Awaits
Whether you are looking for a luxury yacht charter in Miami to enjoy a peaceful day at sea, or a memorable weekend yacht charter in Miami to celebrate a special event, Miles Charters has got you covered. As a leading yacht charter company in Miami, we offer a range of options to cater to every taste and preference.
Charter a Yacht in Miami and Sail in Style
Charter a yacht in Miami with Miles Charters and embark on a captivating journey through crystal-clear waters. Each yacht in our fleet provides a unique atmosphere, enhanced by world-class amenities, ensuring your time on board is unforgettable.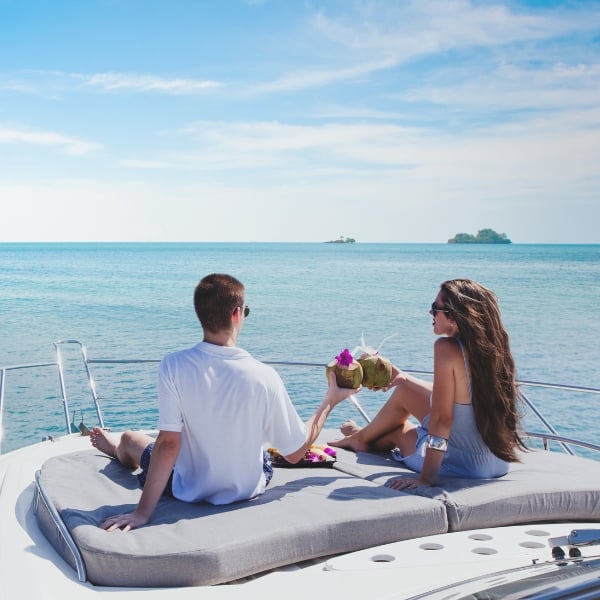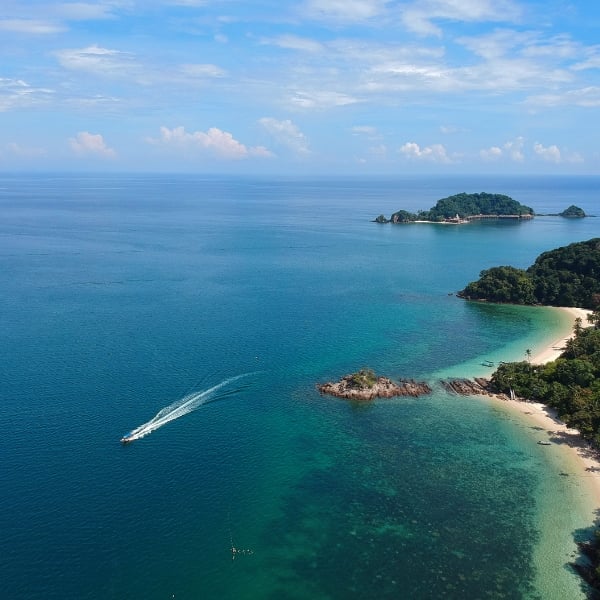 Miami Yacht Charters for Every Occasion
Whether it's a small party, a corporate event, or a family getaway, our private yacht charters in Miami are designed to provide an unparalleled sailing experience. Our expert crew takes care of every detail, leaving you free to enjoy your yacht charter in Miami Beach or any other iconic Miami location.
Luxury Yacht Charters Miami – Offering the Best in Comfort and Elegance
Our Miami luxury yacht charters embody a blend of extravagance, comfort, and superior service. Enjoy the opulence of our yachts, with the magnificent Miami skyline as your backdrop.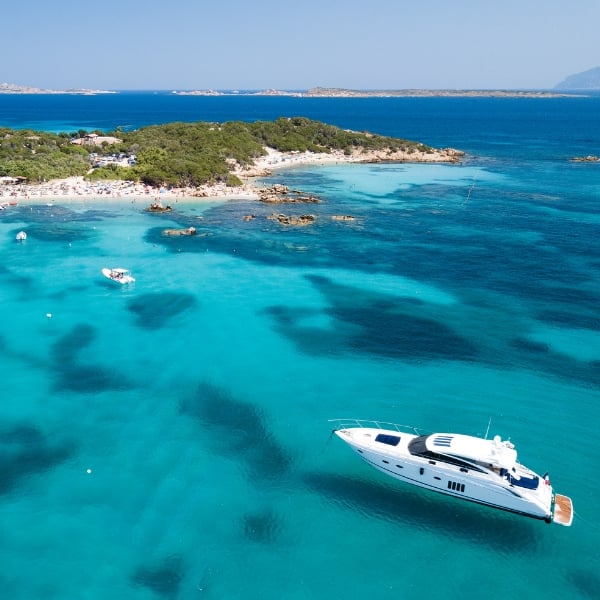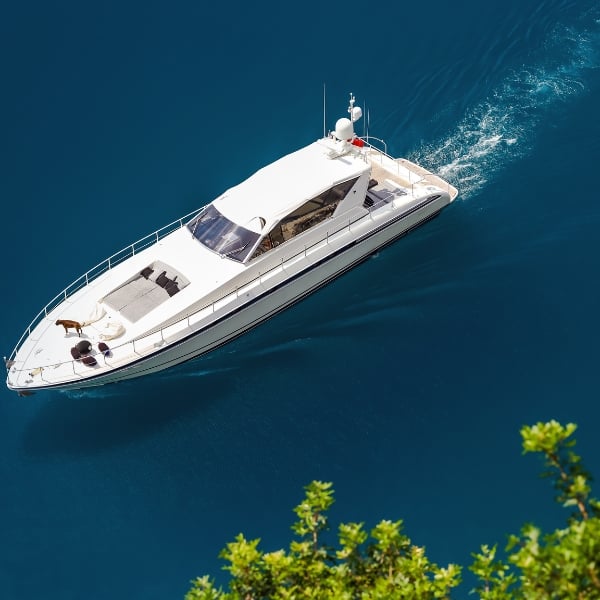 Miami Yacht Charter Prices – Affordable Luxury
Our Miami yacht charter prices are designed to cater to a range of budgets, without compromising on luxury or service. Find out how much to charter a yacht in Miami with us and get ready to experience the best yacht charters Miami has to offer.
Miami Yacht Charters and Rentals – Easy, Convenient, and Fast
At Miles Charters, our yacht charter rentals in Miami provide a seamless, user-friendly experience. From the initial booking to your final disembarkation, we ensure that chartering a yacht in Miami with us is effortless and satisfying.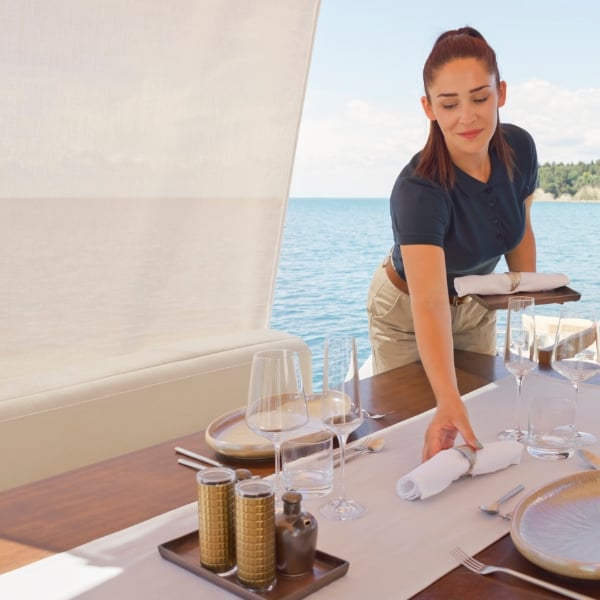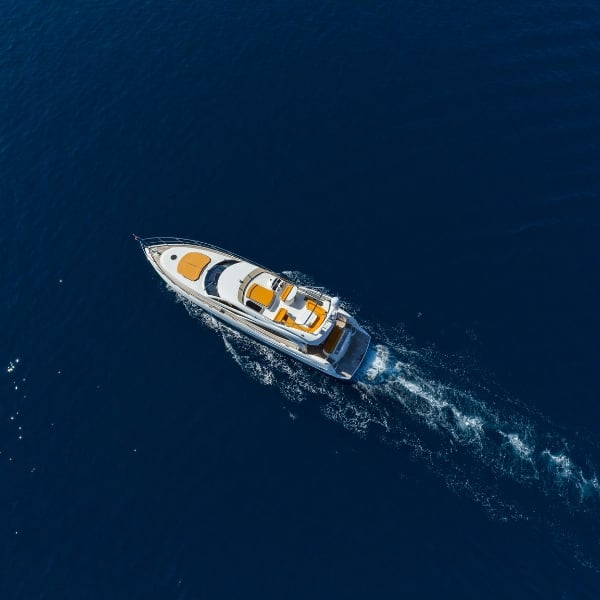 Miami to Bahamas Yacht Charter – The Ultimate Getaway
Step aboard our private yacht charter from Miami to the Bahamas for an unforgettable sea adventure. Enjoy the panoramic vistas, sandy beaches, and vibrant local culture on this one-of-a-kind trip.
Charter Yachts in Miami – Safety and Regulations
We strictly adhere to all yacht charter Miami rules and regulations, ensuring a safe and secure environment on board. At Miles Charters, your safety and satisfaction are our top priorities.
Miami Beach Luxury Yacht Charters – Celebrate in Style
From birthday parties to wedding receptions, our Miami Beach luxury yacht charters are the perfect setting for your celebration. Experience the thrill of party yacht charter in Miami with our top-rated service.
Discover Miami with Miles Charters
At Miles Charters, we're not just about yacht rentals or charter in Miami, but about creating lasting memories. From the stunning South Beach to the serene Biscayne Bay, each Miami yacht charter is an invitation to discover Miami like never before.
As you prepare to embark on your yacht charter in Miami, don't miss out on local attractions. Walk along the beautiful Miami Beach, explore the vibrant Art Deco Historic District, visit the stunning Vizcaya Museum and Gardens, and indulge in Miami's eclectic dining scene. Whether it's the energy of Little Havana or the tranquility of the Fairchild Tropical Botanic Garden, Miami promises a host of exciting experiences that make your yacht charter even more memorable.
Miami Yacht Charter: Luxury at Its Best
Relish in the opulence of our Miami Yacht Charter, perfect for all occasions. From intimate parties to grand celebrations, every moment aboard our vessels is designed to impress. With top-notch amenities and top-tier customer service, Miles Charters ensures a seamless yacht charter Miami South Beach experience.
Top Miami Yacht Charter for Small Groups
There's no better way to explore the beautiful waters of Miami than with our small group yacht charters. Experience unforgettable views and create cherished memories on a top Miami yacht charter for small groups. Our yacht charters in Miami, including the esteemed Princess Chelsea, offer the perfect setting for your intimate gatherings.
Quality, Affordability, and Unforgettable Experiences: Cheap Miami Yacht Charters
Believe in the possibilities of luxury that doesn't break the bank with our cheap Miami yacht charters. Experience a Miami yacht charter itinerary that is both affordable and exceptional, without compromising on quality.
Private Yacht Charters Miami Beach: Your Personal Paradise
Relax, unwind, and escape in our private yacht charters Miami Beach. From the Water Fantaseas Miami Yacht Charters to the luxurious Hernan Cattaneo @ Biscayne Lady in Miami, FL, Biscayne Lady Yacht Charters, we have the perfect vessel for you. Whether it's a sunset yacht charter Miami cruise or a dinner on yacht charters Miami, your journey with us is bound to be memorable.
Chartering Yacht Miami: A Gateway to Adventure
Miles Charters is your gateway to limitless adventures. Embark on a yacht charter from Miami to Bimini or immerse yourself in the opulence of our luxury yacht charters - 38' Sea Ray - Miami, Florida Keys & Bahamas! Wherever your dream destination lies, let us take you there.
Royal Yacht Charters Miami: The Pinnacle of Elegance
Experience regal magnificence with our Royal Yacht Charters Miami. Whether it's a week-long chartering a yacht in Miami or a night charter yacht in Miami, our fleet offers unrivaled luxury and comfort.
Customize Your Journey with Miami Yacht Charter Itinerary
At Miles Charters, we curate a personalized Miami yacht charter itinerary to suit your specific needs. From a 150-foot yacht charter Miami to a Miami yacht charter with the destination of San Juan, we tailor each journey to ensure an unparalleled experience.
Miami Yacht Charter Rates: Luxury That's Worth It
Discover the best in yacht charter Miami rates. Whether it's a day yacht charters Miami or a mega yacht charter Miami, our competitive prices make luxury accessible.
Corporate, Wedding and Party Yacht Charters Miami
Celebrate special occasions with a Miami corporate yacht charter or a Miami wedding yacht charter. Or maybe, plan the ultimate bash with our Miami party yacht charter. Whatever the occasion, make it extraordinary with Miles Charters.
Miami Yacht Charters to Bahamas: A Voyage of Discovery
Embark on a tropical adventure with our yacht charters Miami to Bahamas. Enjoy the scenic beauty, azure waters, and sandy beaches of the Caribbean with a luxury yacht charter Miami Beach.
Your Perfect Miami Yacht Charter Awaits at Miles Charters
Whether it's a sail yacht charter Miami, a motor yacht for charter in Miami, or a yacht charter from Miami to Bahamas, Miles Charters has you covered. Make us your first choice for a Miami yacht charter and experience the best the ocean has to offer.
Exploring Miami: More Than Just a Yacht Charter
Miami is a vibrant city filled with diverse attractions. From the bustling nightlife of South Beach to the art-deco historic district, the city offers a plethora of experiences. Visit the stunning Vizcaya Museum and Gardens, explore the bustling streets of Little Havana, or unwind at the tranquil Miami Beach Botanical Garden. Take a stroll down the iconic Ocean Drive or indulge in some retail therapy at Lincoln Road Mall. Every charter with Miles Charters provides not just a journey, but an adventure that truly encapsulates the spirit of Miami.